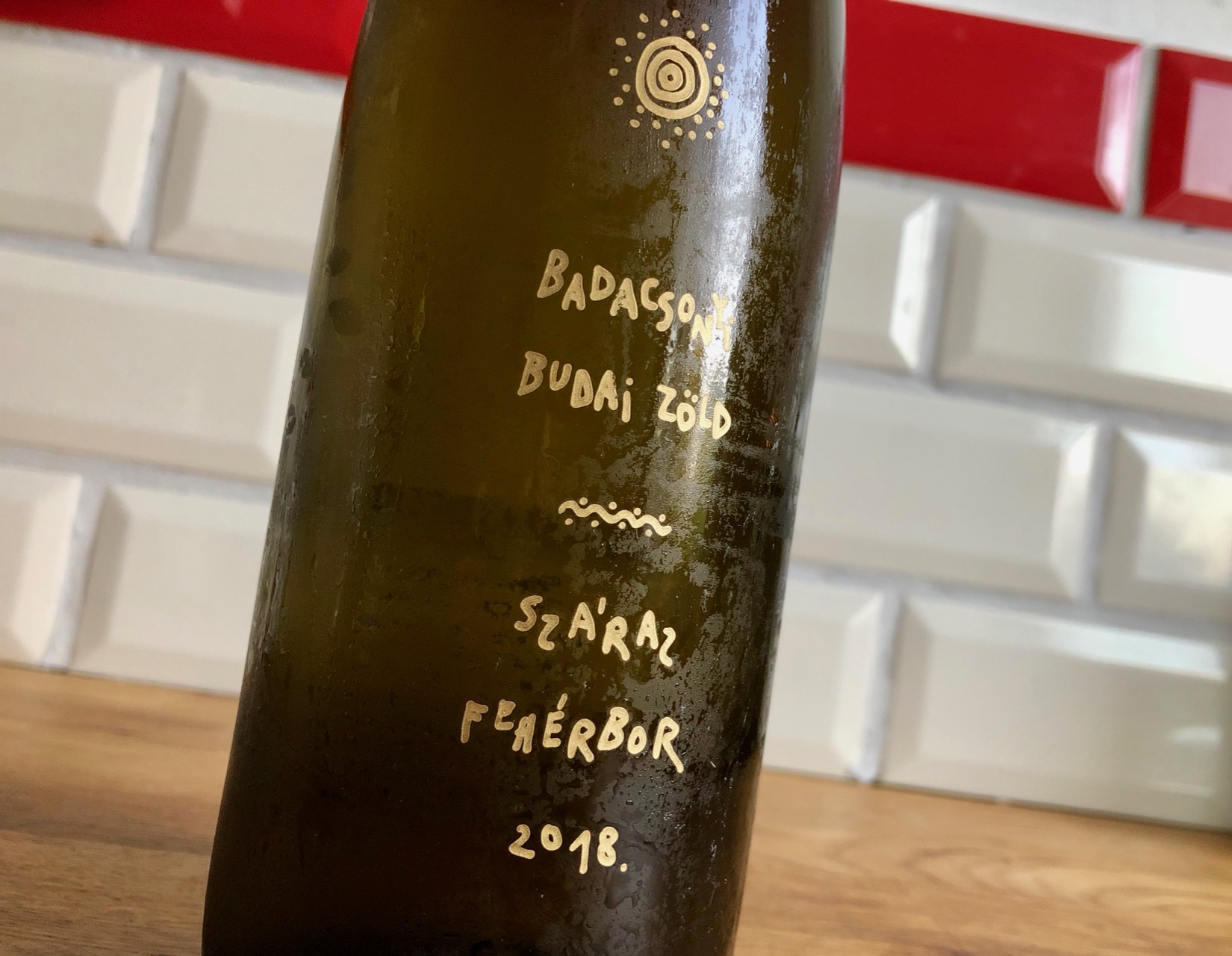 Based on that label you would never guess this is a serious wine. It is. It's basically non-existent on the market, as it's a small producer and they sell everything at cellar door – there is only one wine place where you can do that in Hungary, near Lake Balaton, where tourists are  plenty. It's a shame, as this little producer makes some of Hungary's most unique and longest living wines.
The variety already makes this special, there is not much Budai Zöld in existence (it's a Hungarian cross). This might be the best example of the grape, and while it's not regarded an "A grade" variety, from the vintage 2018, this is my pick from the producers dry wines. Lots of personality here. Slightly aromatic, grapey with an almost steely freshness, and at the same time it's also neutral, as spontaneously fermented whites often are. Some peach and flower in the background. The real deal comes with the palate, it's so energetic and lively, with a really special texture. Crisp acidity combined with a salty taste. It's tight, sinewy, but also has flesh, not to mention the length and intensity. Bone dry, structured, yet easy to drink. Remarkable aftertaste. An exciting wine, which might live for decades.
Rating: very, very good, 6+ points (89/100).
Price: around 8 Euros (cellar door only).
Value: great.
Tasted: August, 2019.
Source: I bought a case from the producer.
Drinking window: now-2030.